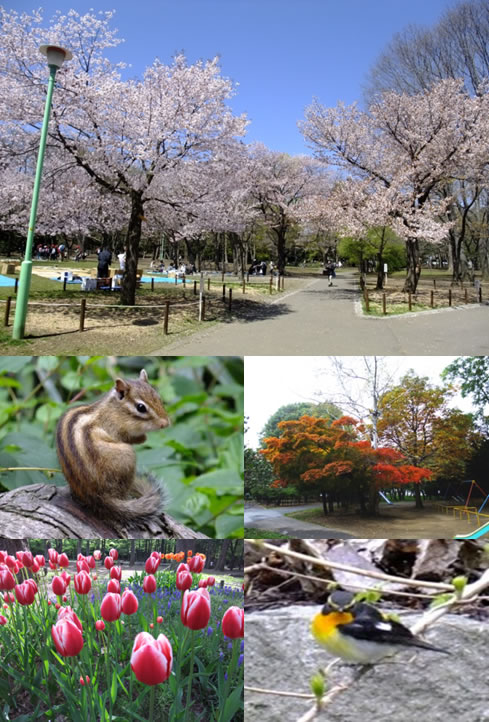 Maruyama Park is located in the north area of Maruyama-wild
forest, which is about 70ha. There are landmarks such
the Hokkaido Shrine and Maruyama Zoo nearby,as well as
many sports facilities such as a public field, baseball
diamond, tennis courts, splash zones, and more.
This forested park, located only 3km away from downtown,
is also home to various plants and animals.
 The park's origins were first constructed as part of the
detailed layout plan made by the Hokkaido Development
Commission was established in 1869.
 The forest at the bottom of Mt. Maruyama has been
conserved as sacred ground by Sapporo Shrine(now Hokkaido
Shrine), built in 1871. Trees were planted in the Maruyama
Grove built in the outer garden of the shrine, and was
managed as the royal demesne of the Imperial Family.
 However, after the grove was moved in 1901, the plan for
maintaining the area as a park began in 1908.
 150 young cherry blossoms brought from the neighboring
area were planted along the approach to the shrine in 1875.
Hanami (flower viewing) around the shrine became popular
when the cherry blossoms bloomed, and is now a noted place
for hanami.
 In addition, Maruyama Zoo opened in 1951, and the park
continues to be a place of leisure and enjoying the outdoors
for  many citizens of Sapporo.